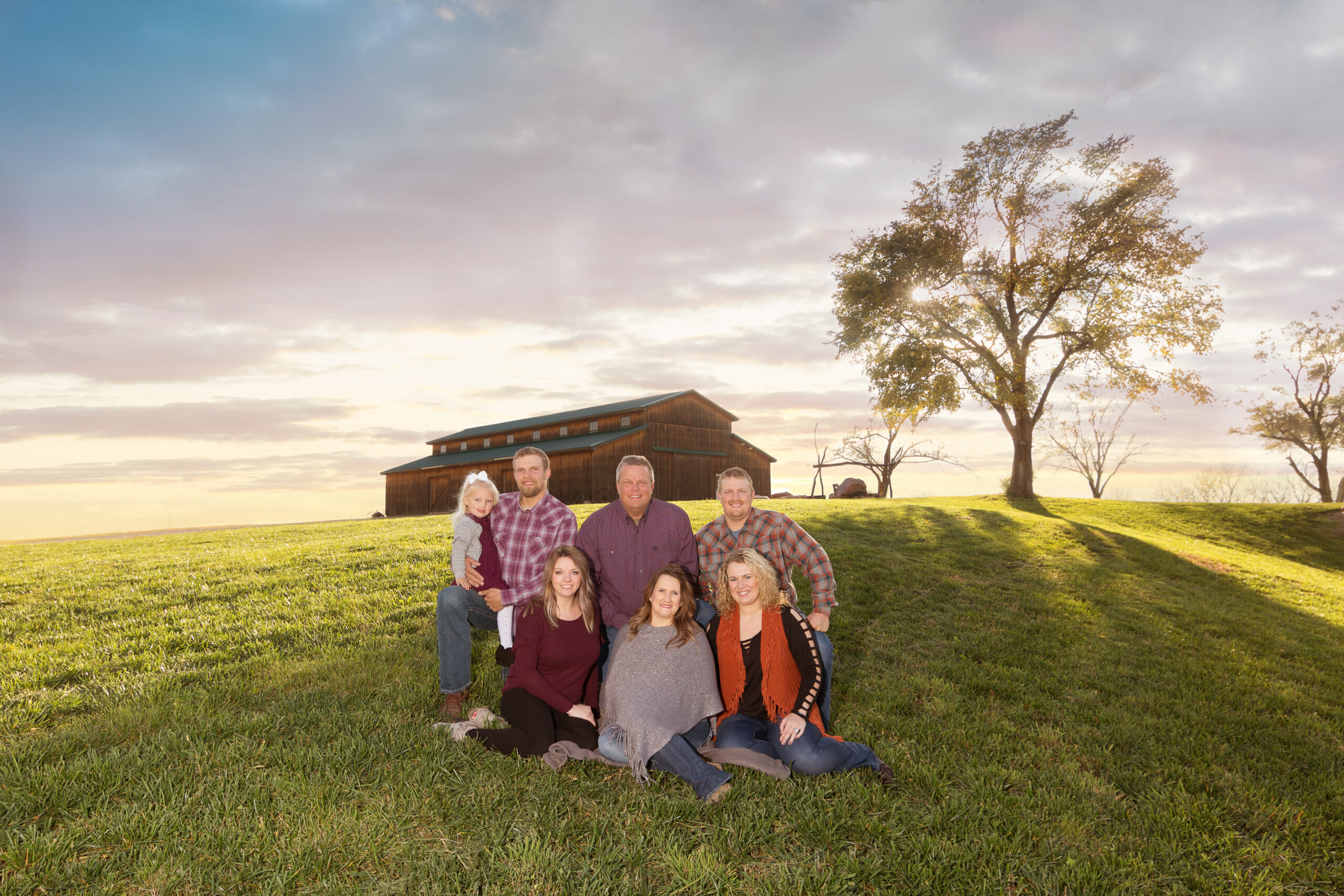 A bit about the Rogge Family
The Rogge family is full of entrepreneurial spirit. Mike Rogge, a good ol' boy, brought up his family the country way. From farming, to construction, to tinkering with just about everything, Mike's passion runs through the entire family.
The Cedar Prairie Barn was initially designed for an addition to the Cedar Lodge. It was hand-built by Mike & his son Andrew out of southern yellow pine.
The word spread fast about the Rogge's wedding barn and visitors started to come from all over just to see what they had to offer. They were given the inspiration start having country weddings, receptions and all other kinds of events at the barn.
Along with the barn, there also sits the hand-built Cedar Lodge. The lodge is used for hunting retreats, weekend getaways and family time. This lodge is big enough to hold just about everyone in your family.
All this sits on the Rogge's 1,080 acres of Nebraska prairie land. The most beautiful sunsets, star filled skys and family tradition make up this land. Along with a large pond and plenty of cattle…
It doesn't get much more country than this.
The Rogge's love company and welcome anyone to come out and have a good time. That's why they've built these venues. They understand the values of family, friends and making memories. This is the reason they share their land.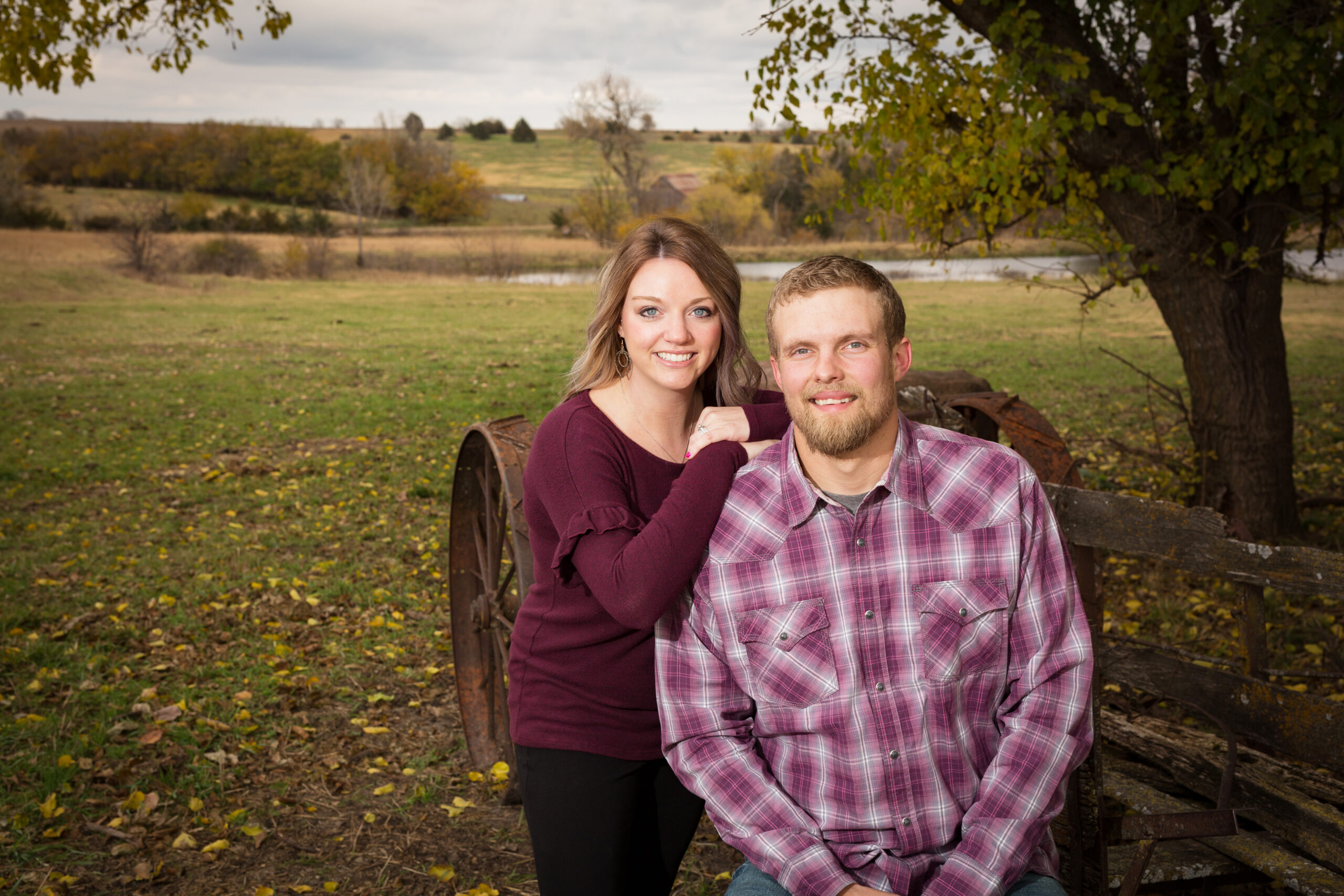 Andrew & Brittany Rogge
Brittany & Andrew met in the summer of 2012. They were married in July 2014 at the Cedar Prairie Barn. They live in a small town in Nebraska where Andrew farms, ranches and owns his own construction business. Brittany is a registered dental hygienist and coaches high school girls basketball.  They have two children, Emma and Jaxon with two four legged labs named Macy and Sadie. Brittany & Andrew plan to stay in their small town and grow their barn & country wedding business as the years go on.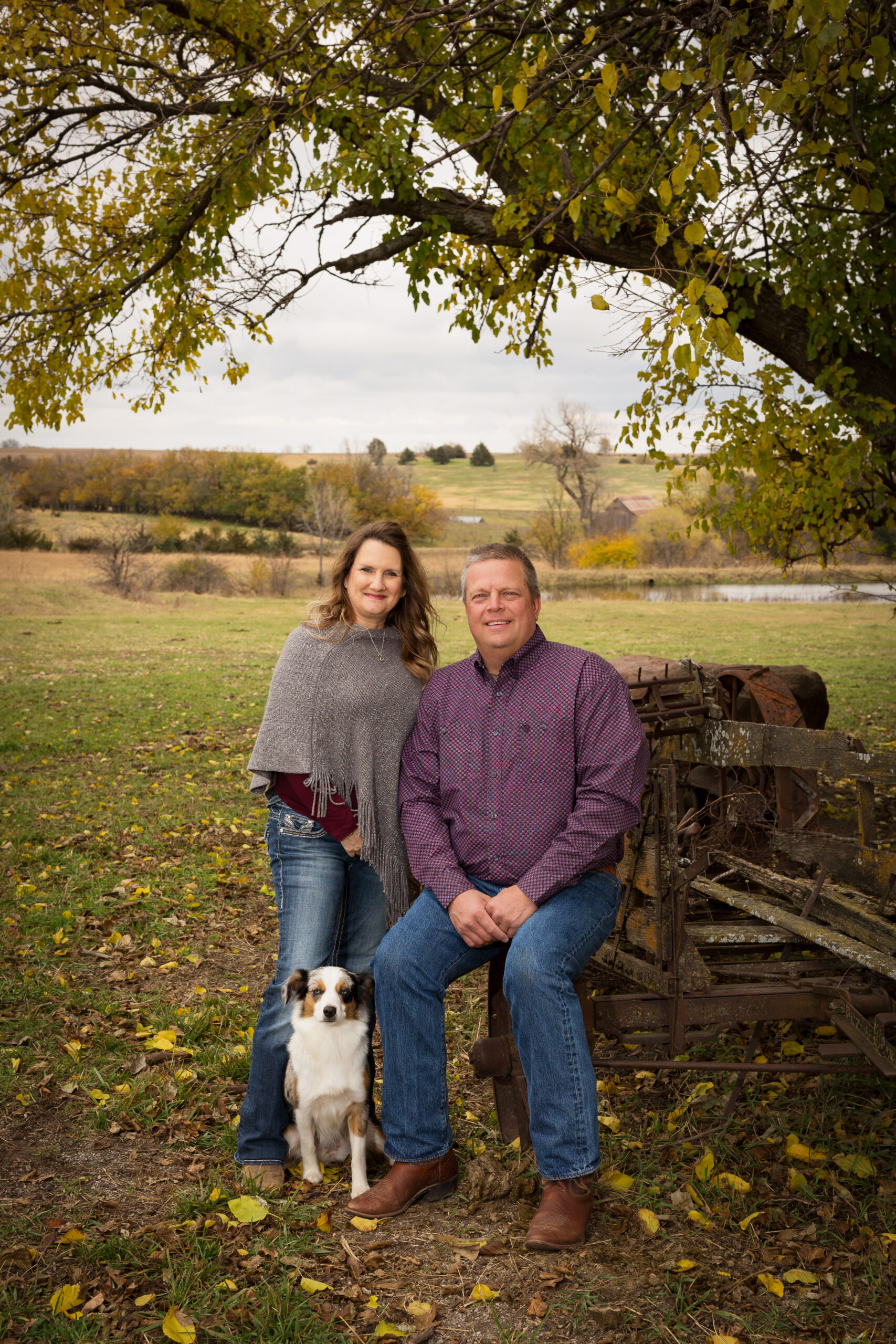 Mike & Jennifer Rogge
Mike and Jennifer met in 1986 in Blair, Nebraska and got married on September 10, 1988.  After they were married they bought a small farm near Humboldt, Nebraska where they have resided since 1994. Mike is a farmer, a rancher and helps Andrew with his construction business. Jennifer is a registered nurse at a local hospital. They have two sons, Andrew and Garrett and two daughter in laws, Brittany and Paige.  They have expanded their family with the addition of four grandchildren, Emma Grace, Jaxon Andrew, Mira Leighann and Grayson Roger.